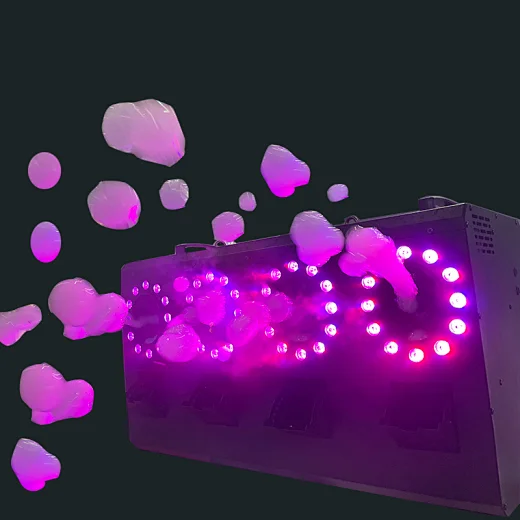 Four output 1800w RGB 3in1 LED Bubble Fog Machine
BBFM03
Four output 1800w RGB 3in1 LED Bubble Fog Machine
Four output 1800w RGB 3in1 LED Bubble Fog Machine
Item name: Four output 1800w RGB 3in1 LED Bubble Fog Machine
Input voltage: AC110/240V,50/60Hz
Power: 1800w
Four output RGB 3in1 LED Bubble Fog Machine can generate more dense smoke bubbles. 
The angle of the air outlet can be adjusted, and the height and distance of the fog bubbles can be adjusted. 
Suitable for large shopping malls, suppermarkets, shopping centers,
exhibitions, squares, parks landscape attractions, bars, etc.