Light+Audio Tec is coming! We wait you at NO. 1G33 Booth
author: Blue Sea Light
2023-08-21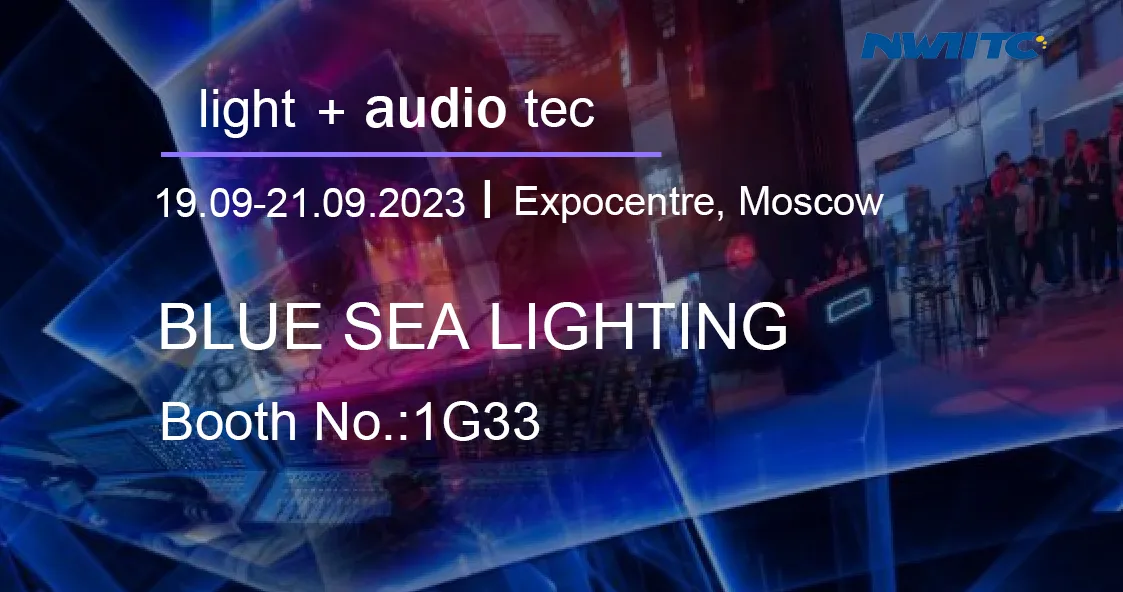 Light+Audio Tec is coming! We wait you at NO. 1G33 Booth
As the only lighting, audio, stage equipment, multimedia technology, system integration and musical instrument professional trade exhibition in Russia and the CIS countries, Russia's international stage, studio equipment, equipment installation, performance event technical service exhibition (Light + audio tec ) Prolight + Sound NAMM – the only professional, professional show of sound, lighting and stage equipment, entertainment technology and services and integrated systems organized by leading suppliers and producers in Russia and the CIS countries, since 2012 held in Moscow. The show has become an important event with the active participation of leading event and audiovisual professional equipment manufacturers and distributors, as well as technical support companies, system integrators as well as cultural institutions, sports institutions, sound engineers, lighting designers and other professionals. The last exhibition was successfully concluded at the IEC International Exhibition Center in Moscow on September 20-22, 2022.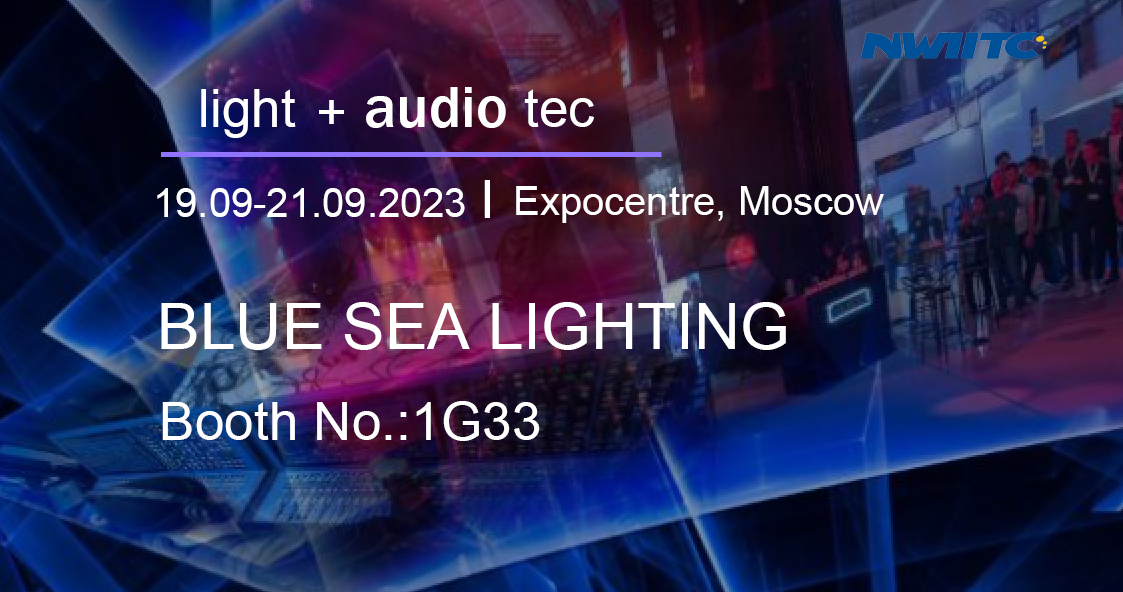 Although still affected by international travel restrictions, the exhibition area of the 2022 exhibition still exceeds 10,500 square meters, with 111 exhibitors participating and more than 500 international brands on display at the exhibition. Among them, 38 companies such as ANZHEE, A&T Trade, and CODA regularly participate in this exhibition every year. 8,686 professional visitors from 20 countries came to visit. During the same period of the exhibition, a wealth of seminars, on-site demonstrations and business meeting activities will be provided, including 10 concurrent activities, outdoor line array sound performance, theater forum, business breakfast meeting, lighting and sound expert seminar, curator technical tour lecture, three-year Day music creation forum, the All-Russia Percussion Drum Finals, dealer training sessions, etc. 2022 light + audio tec is a hit in the industry. The next exhibition will continue to be held in Moscow on September 19-21, 2023.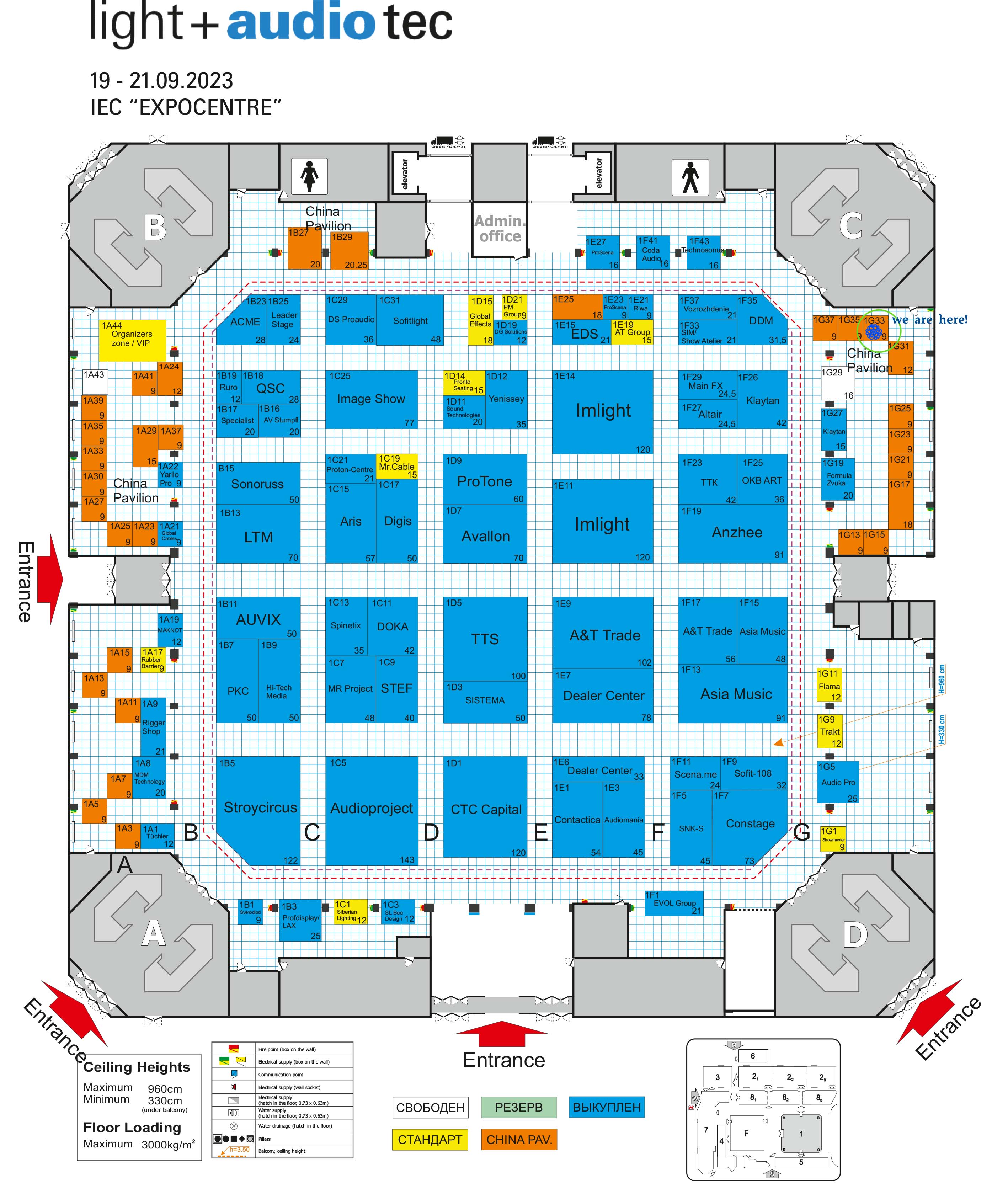 With the withdrawal of a large number of European and American brands, Chinese stage lighting and audio equipment, technology and software with excellent cost performance are ushering in a window of great potential in Russia, which is expected to become a substitute for European and American brands and rapidly expand their market share. In recent years, the number of Chinese exhibitors has also gradually increased. Among them, enterprises in industries such as stage lighting, audio, digital electronics, equipment construction, and light music have achieved good results and gained a lot at the exhibition. Light + audio tec exhibition, as a traditional professional platform, is a convenient channel for Chinese enterprises to directly contact relevant importers and traders in Russia, the Commonwealth of Independent States and neighboring countries, and it is also the first choice platform for obtaining market information.